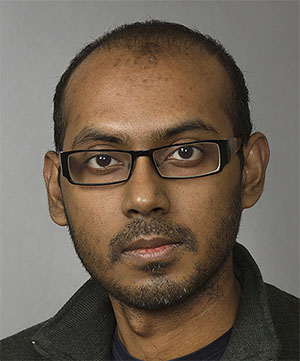 Dr. Kawnish Kirtania

Assistant Professor
Bangladesh University of Engineering and Technology

Department of Chemical Engineering
Research area: thermo-catalytic conversion processes for biofuels
clean energy and decarbonization
kkdwip@che.buet.ac.bd
kawnish.kirtania@outlook.com
General
Dr. Kawnish Kirtania completed his M.Sc. and B.Sc. in Chemical Engineering from Bangladesh University of Engineering and Technology (BUET) and worked as lecturer (2008-2011) at the Department of Chemical Engineering, BUET. He has also worked as member of consultant teams for Steel re-rolling mills and Oil-refineries in Bangladesh (2009-2011). Following that, he moved to Monash University, Australia to earn his PhD in Chemical Engineering (BioEnergy) in 2014. To gain further experience in the field of bioenergy and biofuels, he joined Lulea University of Technology, Sweden as a Post-doctoral researcher (2015-2017) to take part in pilot scale demonstration of "Catalytic Gasification of Biomass for Biofuel".

Currently, working as Assistant Professor at the Department of Chemical Eng., BUET, Dr. Kawnish Kirtania is involved in a number of interdisciplinary research projects. He has published more than 25 scientific papers in international peer reviewed journals with two book chapters (elsevier) and made 22 conference contributions. He has been also serving as a reviewer for 17 international journals.
Research
Bioenergy & Biofuels; Clean Energy and Decarbonization; Catalytic Gasification; Waste Upgrading; Techno-economic Analysis.
Interests
Travelling, watching movies, reading novels, gaming, meeting new people.